August 8 - August 26, 2018
(estimated date)
Quad Room / $9,600 pp
Triple Room / $9,900 pp
Double Room / $10,400 pp

(We reserve the right to make changes - Package includes: Hajj fee ($300))
Accommodations Deluxe Program


| | | |
| --- | --- | --- |
| | 5 star hotels in Mecca & Medina close to both Haraams. | Mecca & Medina |
| | Catered breakfast, lunch & dinner during stay in Azizia & Mina. Also snacks, coffee/tea/soda/juice/water are stocked on every floor available 24hrs daily in Azizia. Also several washing machines available on site. | Azizia & Mina |
| | Private premium buses | Local Travel |
| | Deluxe Mina camp directly in front of Jamaat with upgraded tents & bedding. | Mena |
| | Use of trains during Hajj: Mina > Arafat > Muzdelifah > Mina. | Arafat Camp |
| | Private, carpeted area in Muzdelifah with food refreshments served. | Muzdelifah |
| | NOT INCLUDED: SACRIFICE - $150 and TRANSPORTATION: TO/FROM JFK AIRPORT. | |
DELUXE HAJJ ACCOMODATIONS
Welcome to Medinah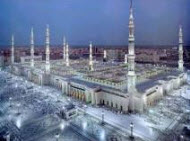 Enjoy the tranquility of Madinah, The City of Light, and the unique opportunity of offering the five daily prayers in Masjid Al-Nabawi. Your hotel is conveniently located a short walking distance from Masjid Al-Nabawi. Group sightseeing.
The Masjid of the Prophet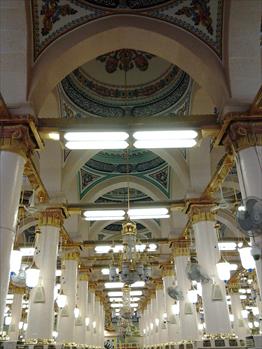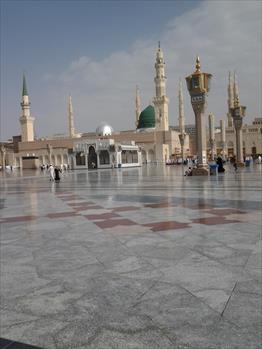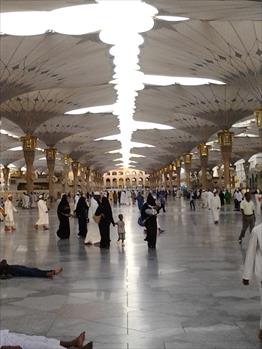 Arrival in Mecca
Air conditioned buses will take you to Makkah from Madinah
Group will stop at the Meeqat to enter into the state of Ihram with the intention of performing Umrah
Perform Umrah and enjoy your stay in front of the Haram
This will be your opportunity to pray and make dhikr before the Hajj begins


Preparation and Departure for Hajj
Ihram is worn before departing from apartment hotel
Air-conditioned tents furnished with foam sleeper chair
Open buffet breakfast, lunch, and dinner with international variety
Lectures given by the imams will take place around the camp
"Recite the Talbiyah often and make dhikr. This is your journey to Allah"


Departure for Hajj
| | | |
| --- | --- | --- |
| "Hajj is Arafat" | | This day is the day to turn to Allah with sincere duas for yourself and others |

Al Mashaer train from Mena will take you to Arafat
Accommodation in private Arafat camp
Breakfast and lunch will be served
Imams will lead in prayers and deliver the Arafat sermon
Trains will then take you to Muzdalifa after Maghrib
Arafat and Muzdalifa
You can say this supplication on Arafat day
"La illaha Illallah, wahdahu la sharika lah, lahu almulk, walahu alhamd, wa hua 'ala kul shai'in qadeer"
Day of Eid
You will be escorted to the Jamarat

It is a reminder of shaytaan and his attempt to distract Prophet Ibrahim (pbuh) and the believers from obeying Allah

You will be required to cut or shave your hair
Barbers will be available in the DST Mena camp
You will be transported to the Masjid Al Haram for the Tawaf al Ifadha
Final Days at the Jamarat in Mena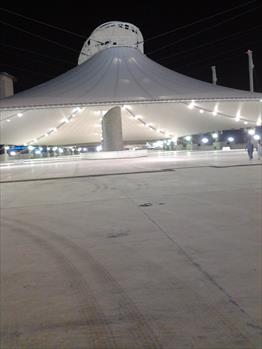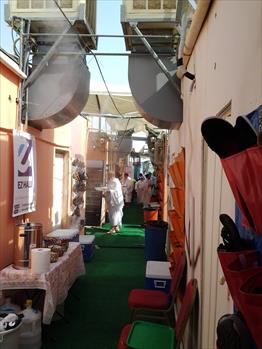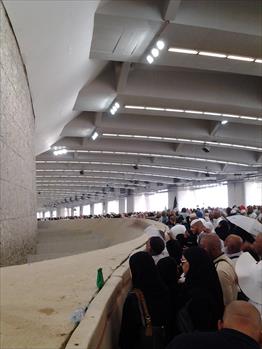 For the next 2 days you will continue stoning at the Jamarat
You will have a lot of time for private worship and reflection during these days
After Mena, you will be transported back to your apartment hotel for rest until your departure
Departure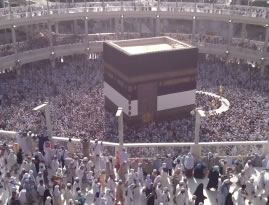 May Allahu Subhanahu Wa Ta'ala grant you a safe journey and
accept your Hajj and your supplications!